Macauley Culkin is in a Band? Watch!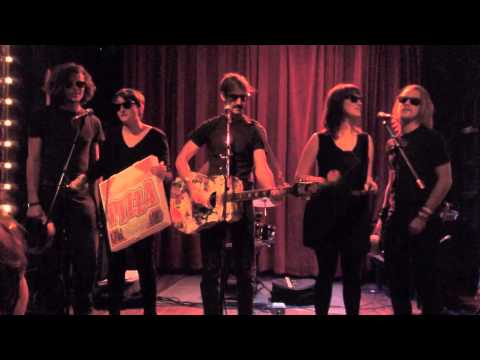 "Macauley Culkin is in a band."
I heard this, and thought that some weird combination of the current me and an 8-year-old me would leap with delight! Then, I watched....and listened.
I give you, The Pizza Underground--Macauley's band that covers songs from the Velvet Underground and gives them a cheesey twist.
Here is a video/short documentary (?) of them playing, enjoying pizza, and performing at their very first show.